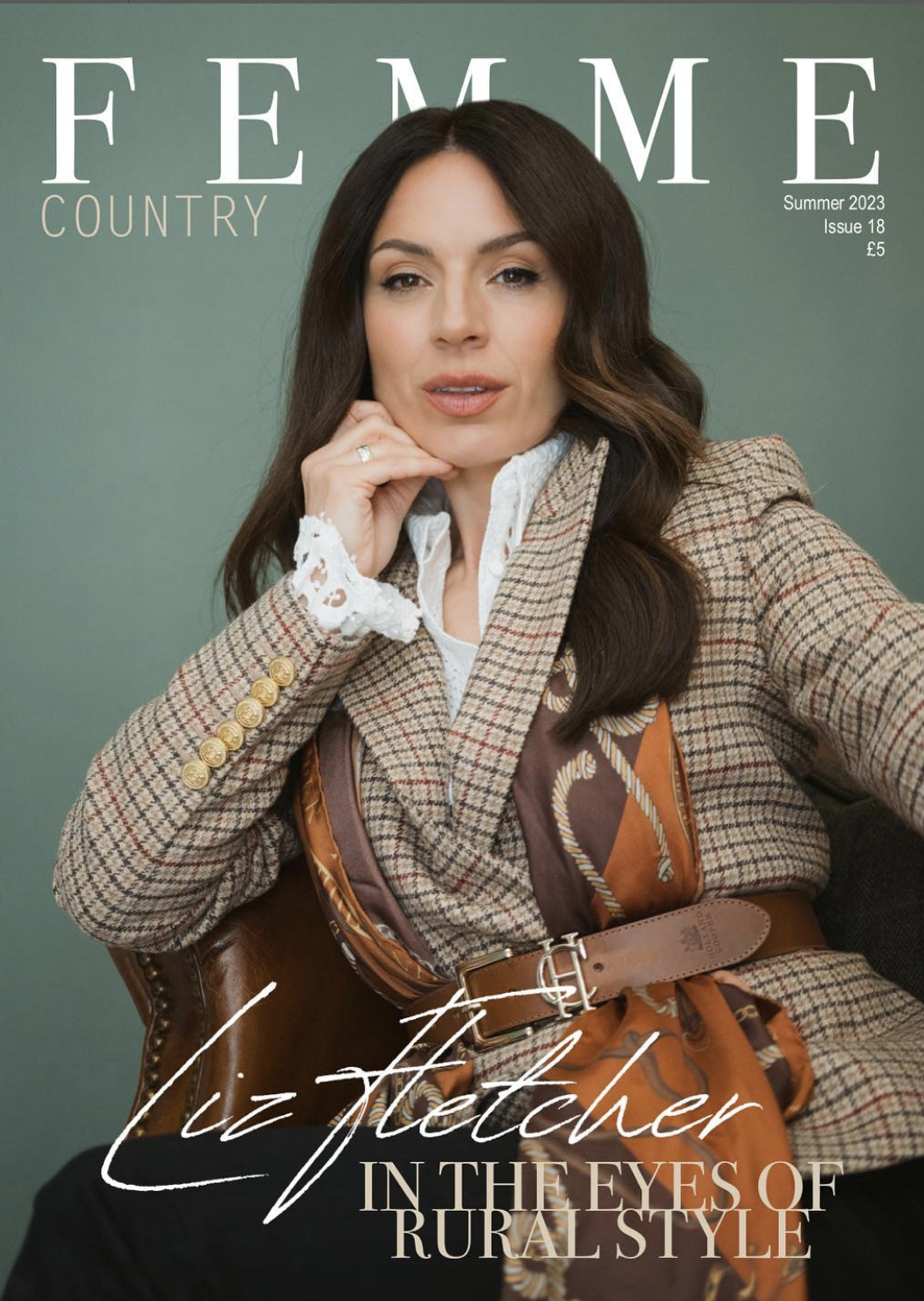 HC in Femme Country Magazine
Great press coverage in the latest issue of Femme Country Magazine. A beautiful X6 interview with Liz Fletcher: Farmer, TV personality & actress. Throughout the article Liz is wearing full Holland Cooper outfits.

Holland Cooper have also featured in their fashion features 'A look for every occasion' as the perfect glam outfit for gardening & 'Heat Wave' their top picks of seasonal must haves.

Featured items in this article